Fence Type Guide
Download our Fence Type Guide to find out which fence type is right for you.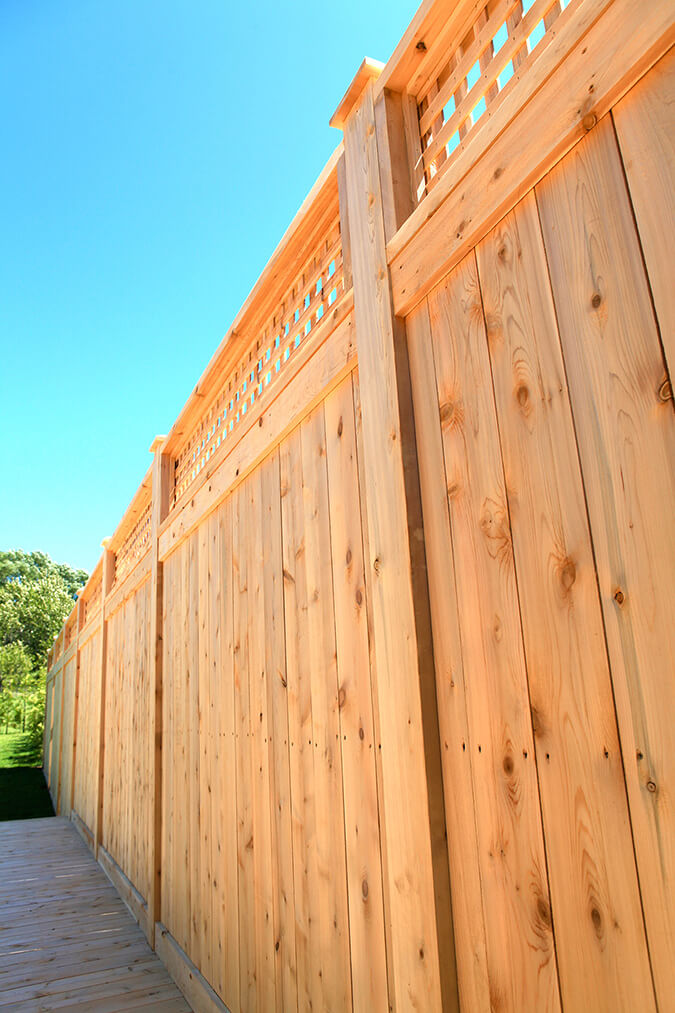 The first step to identifying which type of fence is right for you is identifying your primary goals.
Do you want a purely functional fence that will keep your children and pets secure as they play outdoors? Do you want a fence that acts as a visual screen to provide privacy from neighbors and passersby? Do you want your fence to serve purely aesthetic purposes to boost your home's value? Do you want a fence that doesn't require maintenance? Although each of these needs may be met with a different type of fence, the fence you choose may meet many needs. The purpose of this guide is to introduce you to the seven most popular fence materials:

Cedar
Rail
Vinyl
Trex
Ornamental Iron
Chain Link
Masonry
Concrete
SimTek
Instead of performing several Google searches, reading tons of articles, and chatting with all your neighbors and friends about what they do and don't enjoy in their fences, this eBook provides you with a single, comprehensive guide to help you discover which type of fence is right for you.