The 7 Best Landscaping Companies in Colorado Springs
Landscaping outdoor spaces is an essential part of making the most of your property. There are several environmental and financial benefits to landscaping, in addition to enhancing the appearance and quality of your property.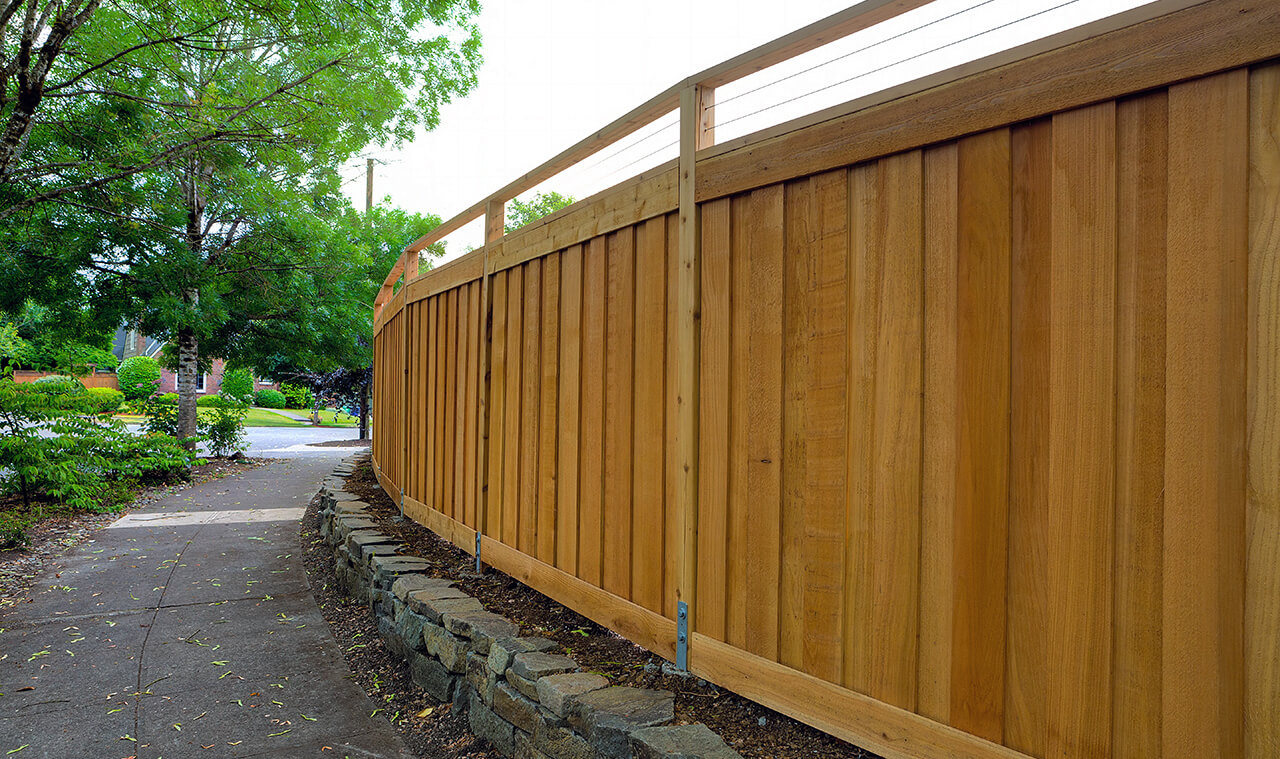 Landscaping outdoor spaces is an essential part of making the most of your property. There are several environmental and financial benefits to landscaping, in addition to enhancing the appearance and quality of your property.
The key to optimizing the value of landscaping is to customize your specific design so it flourishes in the Colorado climate, requires only the amount of future maintenance you can comfortably commit to, and complements your particular style of house. Working alongside a professional landscaping company that serves established and up-and-coming neighborhoods in Colorado Springs – as well as fence contractors and other professionals – can help ensure you achieve those goals.
Based on ratings from various online sources, such as Yelp, Google, Houzz, and the Better Business Bureau, here are seven of the best landscaping companies in Colorado Springs if you're looking to embellish your residential or commercial property.
1. Bella Giardino Landscape & Garden Design
Bella Giardino Landscape and Garden Design was No. 5 among Top Rated Local's top 10 landscapers in the entire state of Colorado for 2018. They prioritize developing long-term relationships with their customers, providing exemplary service, and developing creatively-customized features for each unique property they serve in the Colorado Springs area. Their residential designs incorporate technical, artistic, and horticultural elements.
2. Jake's Designs Inc.
Jake's Designs is highly rated on multiple platforms, including Facebook, Yelp, and Houzz. The company has been designing and installing high-quality, luxury landscapes in Colorado Springs and the surrounding area since 2000. They can help upgrade your outdoor environment to make it more attractive and functional or design and construct a complete transformation of your front or backyard.
3. Accent Landscapes
Accent Landscapes puts an emphasis on helping property owners in Colorado Springs identify how to incorporate their lifestyle into their landscape so they can enjoy more time outdoors. The company has been serving the Colorado Springs area for more than 35 years and specializes in outdoor living features, including patios, decks, outdoor fire pits, and courtyards.
4. Landscape FX
Landscape FX Inc., which has an A+ rating from the Better Business Bureau, specializes in high-end residential projects. The company handles both landscape design and installation, striving to create industry leading and innovative projects that incorporate quality materials. Landscape FX's vast services include corrective measures, such as drainage and flood remediation and erosion control.
5. Landscaping Matters Company
Landscaping Matters is a family owned and operated company with more than 30 years in the landscaping business. The landscaping features they routinely work with include concrete, decorative rock, flagstone, flower beds, plants, retaining walls, and walkways. Xeriscaping is also an important part of the company's design process, as they believe it can both beautify a landscape while saving you money on a monthly basis.
6. Colorado Stoneworks Landscaping
Colorado Stoneworks Landscaping offers Colorado Springs residents and businesses numerous landscaping and lawn care services, including yard cleanups, fire mitigation, aeration, power raking, hauling and waste removal, hedge and tree-trimming, and landscape installation and renovation. The company is also evolving to become more environmentally friendly and promote water efficiency in landscaping and irrigation.
7. JTB Landscaping
JTB Landscaping is comprised of professionally trained and certified installers and maintenance specialists, along with a dedicated design department. They are knowledgeable about what does and doesn't work in the semi-arid Colorado Springs climate and provide expert solutions to enhance outdoor spaces. JTB Landscaping also specializes in addressing the unique concerns and challenges of HOA-managed and commercial properties.
Landscaping Your Colorado Springs Property
The good news for commercial and residential property owners in Colorado Springs is there are numerous highly qualified professional landscapers with different areas of expertise from which to choose. Additionally, specialized companies, like Split Rail Fence Company, can install supplementary features, such as different types of fencing, that further enhance your outdoor landscaping in Colorado Springs.
Sources:
"Top Landscaping Companies in Colorado Springs, CO." HomeAdvisor.com Accessed online at https://www.homeadvisor.com/c.Landscaping.Colorado_Springs.CO.-12046.html
"The Best 10 Landscaping in Colorado Springs, CO." Yelp.com. Accessed online at https://www.yelp.com/search?cflt=landscaping&find_loc=Colorado+Springs%2C+CO