Paint vs. Stain: The Best Way to Care for a Wood Fence
Wood fences are a suitable addition to many styles of homes along the Colorado Front Range, but to make the most of them for years to come, you must be prepared to provide a little TLC.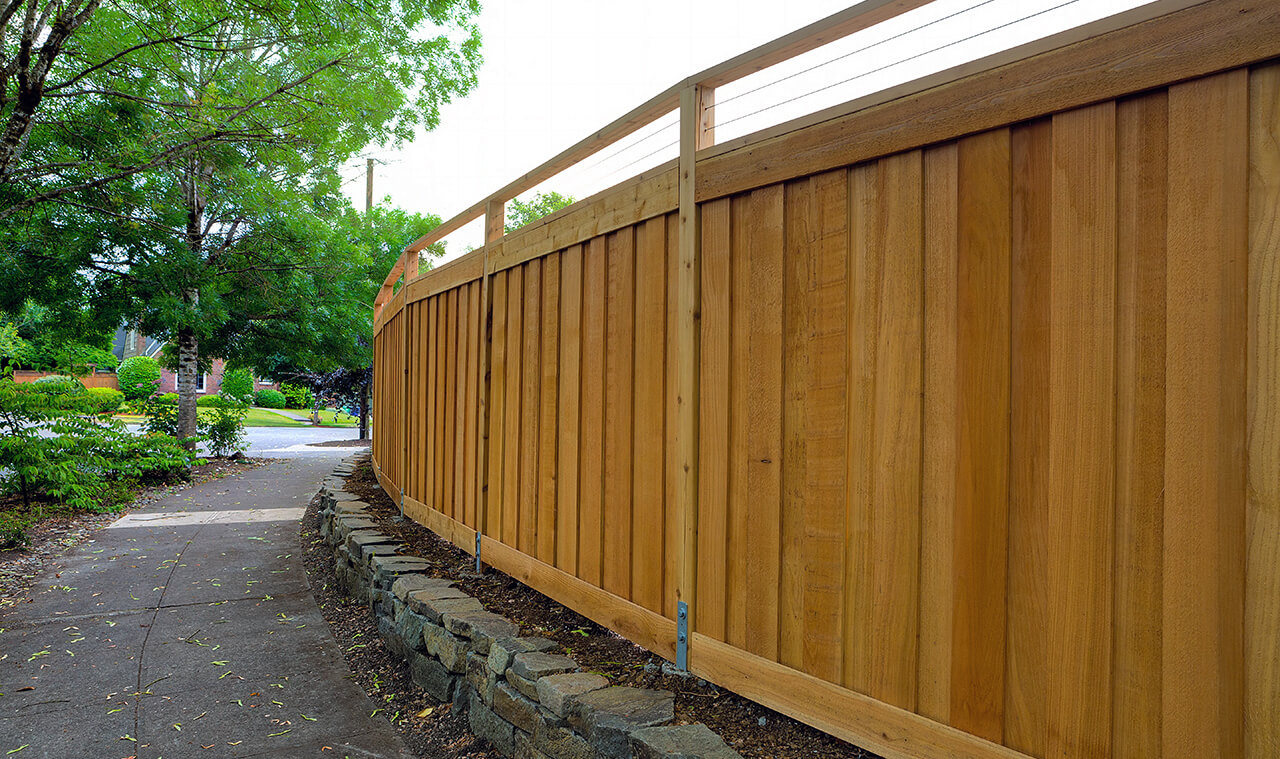 Wood fences are a suitable addition to many styles of homes along the Colorado Front Range, but to make the most of them for years to come, you must be prepared to provide a little TLC.
Both painting and staining are beneficial ways to care for and protect your wood fence, extending its lifespan while also improving the structure's appearance. However, you can only choose one topcoat option for your fence.
Here is a look at the pros and cons of both staining and painting your wood fence based on a variety of factors:
1. Protecting Your Wood Fence
The primary benefit of both paint and stain is that it protects your wood fence against rot, mold, and insects, as well as weather damage (which some wood fences are more susceptible to than others). In Colorado, which experiences a variety of harsh weather conditions from intense sunlight to wind and snow, protecting your fence is especially important for preserving the wood. Additionally, painting and staining can prevent your wood fence from warping and twisting. In the end, either option is preferable to leaving the wood bare if you want to protect your investment, extend the lifespan of your fence, and create less maintenance for yourself in the future.
Related reading: Tips for Preventing Water Stains on Wooden Fences
2. Cost of Painting and Staining Your Fence
When it comes to the initial cost of staining and painting, it can be difficult to accurately evaluate which is more cost-effective. The price per gallon for wood stain is generally lower than that of paint, but you will need more gallons of stain to adequately cover the surface of your wood fence. Stain penetrates wood much deeper than paint, so it can require less upkeep in the long run.
Paint creates a thicker barrier initially, but it also chips and peels, obvious defects that make the fence appear worn, thus requiring immediate attention. Stain, on the other hand, simply fades over time and doesn't have to be replaced as often, meaning you will likely have to buy less of it over the years. Speaking of upkeep, re-staining is a less time-consuming project. Rather than having to scrape off or sand away remaining paint to apply a new coat, with stain, you merely have to clean the wood and reapply the stain. However, stain needs up to two full days to dry, whereas outdoor latex paint can be dry in about four to eight hours.
3. Adding Some Color
With paint, you can achieve any color you desire for your wood fence. If you have particular tastes or believe a certain color will best complement your Colorado Springs area property, you can easily achieve that look. However, you don't have to forego color simply because you stain your fence. While many people associate staining with neutral colors that highlight the natural look of wood, you can find vibrant stains in a variety of colors, including blue, green, purple, indigo, grey, and red. If you like the natural look of the wood, though, you can opt for a transparent or semi-transparent stain.
4. The Right Fit for Your Wood
The suitability of painting versus staining can also depend on the type of wood used for your fence. Cedar fences, in particular, are better suited for staining. Paint prevents the wood from breathing, proving detrimental to its lifespan. For treated lumber, stain won't penetrate as deeply as it would if the wood was left raw. You will want to take into consideration your specific type of wood fence when choosing between staining and painting.
Painting vs. Staining Your Colorado Fence
Overall, staining tends to be preferable to painting in terms of cost, durability, and maintenance, which is why professionals recommend staining for most fences. Both topcoats have their benefits, though, and the best fit ultimately depends on the aesthetic you are hoping to achieve on your property, the style of your home, and your personal taste.
We do not offer fence painting or staining services, but we know excellent painting and staining experts we can recommend. Just ask!
Once you've selected the topcoat for the wood fence on your Colorado Front Range property, you can purchase quality materials from Split Rail Fence Company.