How Much Does a Privacy Fence Cost?
If you're planning to install privacy fencing around your entire property on the Colorado Front Range or just enclose your backyard or another area, it's good to start preparing financially for the project.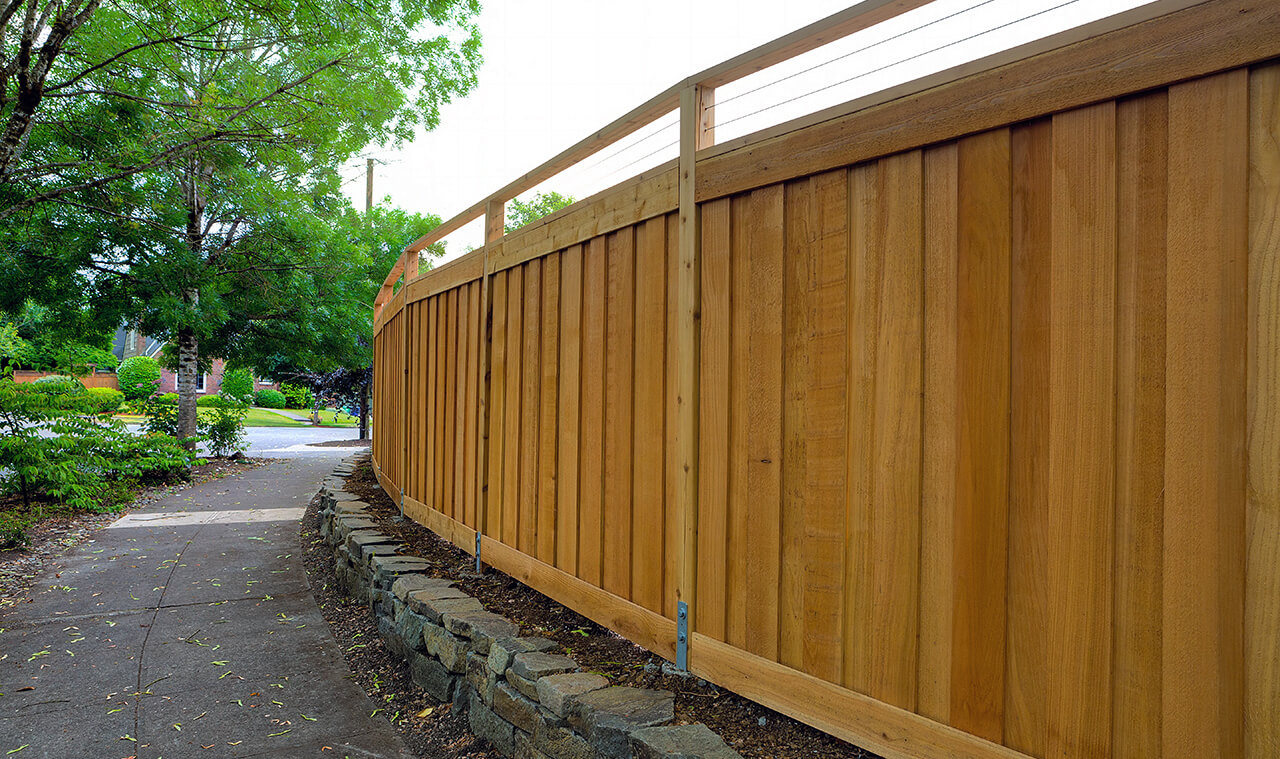 If you're planning to
install privacy fencing
around your entire property on the Colorado Front Range or just enclose your backyard or another area, it's good to start preparing financially for the project.
To put together a rough budget for your privacy fence installation it helps to know the cost of various material options and determine what style of privacy fence you want and how much space you intend to enclose.
What is a Privacy Fence?
As the name implies, a privacy fence is a structure designed to conceal your yard from passersby and neighbors and to increase the safety and security of you and your family. In order to qualify as a privacy fence, the structure must be at least 4 to 6 feet tall, although some are as tall as 8 feet. There are different types of privacy fences, but they are typically solid.
What is the Cost of a Privacy Fence?
Your privacy fence cost will vary considerably depending on several factors, besides the fencing material and style you choose to use. You also must determine the appropriate fence height for your particular objective, how much fence you need, the complexity of the fence, if the state of your land is conducive for installation, and if you want to add a gate. While you won't know a precise estimate until you request your free, onsite consultation, here is a look at some of the general price ranges for privacy fences in Colorado based on material:
Extruded (ie SimTek) Fencing
Extruded fencing, which provides a high level of security and privacy to your property, typically costs between $70 and $90 per linear foot. Extruded fences are visually appealing, as well as durable. They have a high wind rating, which is a bonus on the Front Range.
Trex Fencing
Trex fencing is similarly stable, durable, and able to withstand winds up to 110 mph. Trex fencing, which is made from a combination of recycled/reclaimed plastic and wood, typically costs between $60 and $100 per foot. You will incur an additional cost to install a gate in your privacy fence.
Vinyl Fencing
If you want options with your privacy fence design, vinyl is a good way to go. In addition to being flexible yet durable, they are also nearly maintenance-free, as vinyl won't rot, rust, or splinter. The cost for a vinyl privacy fence can range from $30 to $70 per foot. You also can select vinyl and plastics that emulate natural materials like wood and stone.
Cedar Fencing
Wood is a traditional material to use for privacy fencing, and it never goes out of style. Cedar is a superior option as it contains natural oils that make the fence largely resistant to weather damage and insect attacks. Cedar privacy fencing is also relatively cost-effective compared to other materials and styles, as it costs between $22 and $40 per linear foot. A shadow box fence using wood is slightly more expensive than a solid, dog-ear style fence, both because it uses more boards and is also trickier to build.
Privacy Fence Styles
Vinyl and wood tend to be the most popular materials used for privacy fences, although there are different designs to match unique tastes, preferences, and home styles.
Traditional Side-by-Side Fencing
You can choose a traditional dog ear fence that is built so the pickets are right next to each other, with each picket edge flush to it's neighboring picket, and it is completely solid with the fence rails visible only from one side. This style is your most cost effective, but you may consider another style if you are interested in increasing your curb appeal.
Board-on-Board Fencing
Another privacy fence option with enhanced visual appeal on both sides of the fence are board-on-board privacy fences. This type of privacy fence is a step above a traditional picket fence as sections of overlay on the main pickets create visual interest without sacrificing any measures of privacy.
Shadow Box Fencing
If you are concerned about wind knocking your fence over, you may consider installing a shadow box fence, which are basically picket fences, except the rows of pickets are staggered on either side of the fence rails. This privacy fence style blocks the view through the fence for the most part, but also ensures your wood fence won't be knocked over by wind in gusty areas of the Colorado Front Range. Like board-on-board fences, they also look equally attractive on both sides.
Building a Privacy Fence in Colorado
Although you develop a rough budget for your privacy fence installation based on preliminary research, you will get a better idea of your privacy fence cost once you do a free, onsite consultation with your fence contractors. Split Rail Fence Company will meet with you on your Colorado Front Range property to assess the variables that could affect the cost of your project, including your preferences and goals, and give you a more accurate estimate for your budget.